RELIABILITY
More than 15 years of experience operating in the markets
KNOWLEDGE
I am a professional in the personalized financial services industry
ADVICE
I study your needs and adapt to them to help you with your management..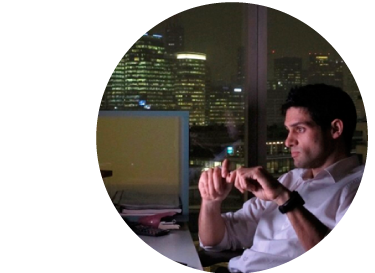 A little
About me
My name is Gastón Lentini. I have a degree in Business Administration and a certification in Financial Advisor since 2018. I am also registered with the National Securities Commission (CNV) as Suitable under number 1179.
For 3 years I studied a Bachelor of Political Science and started my working life in a family SME. I co-founded 2 of my own projects, until I entered the corporate world where I worked for 15 years. I highlight my time at YPF for being the place where I fulfilled many of my goals, for 10 years, enjoying the assembly and management of my team before all else.
My first steps in the financial industry took place in 2008, when I identified that the crisis in the United States gave us opportunities to buy companies at prices that would be remembered as bargains, as had happened so many times since 1929.
At the end of the dependency relationship stage, I certified as an advisor and found my purpose in contributing to the management of people's and companies' money.
Personally, I like endurance sports, which I think contributes a lot to this profession. Complete the marathon in Paris, Berlin, New York, Chicago and I hope to continue adding cities and anecdotes.